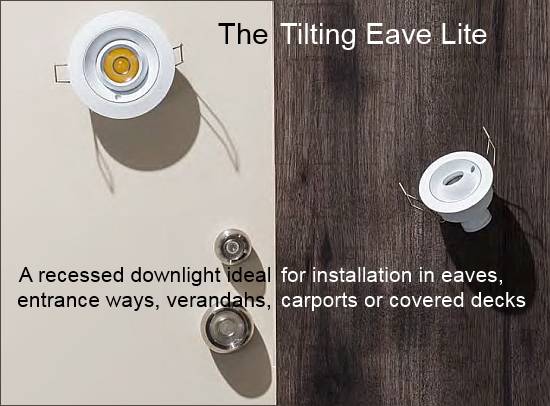 Hunza's Brand New Tilting Eave Lite
Light Ideas are proud to introduce a brand new multi-use luminaire by Hunza. Ideal for use indoors as well as outdoors, the Tilting Eave Lite can be used in bathrooms, kitchens or where moisture transfer or decibel rating is a minimum requirement.


Full 360 Degree "Eyeball" Rotation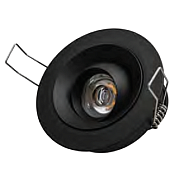 Available in four finishes, the Tilting Eave Lite is a 3 watt or 6 watt recessed downlight ideal for installation in eaves, soffits, entrance ways, verandahs, carports or covered decks.

The flexible "Eyeball" allows for full 360 degree rotation and in addition there is a 30 degree tilt from centre for the 3 watt, and 25 degree tilt from centre for the 6 watt.



Incorporating Hunza's Plug-and-Play System


The Tilting Eave Lite uses Hunza's latest Cree CXA LED chips for maximum performance and long life. And for easy replacement or upgrade of the LED engine, Hunza's innovative Plug-and-Play system is incorporated.

You can see this luminaire and more Down Lighting by visiting us at our website.