7% Price Increase Effective 28th February, 2017
We're sure you are all aware of the massive decline in the value of Sterling over recent months, and the direct effect this has had on most, if not all imported goods. Over the past three months the value of Sterling against the NZ$ has fallen approximately 29% and continues to weaken. Furthermore we have been advised of a factory increase in costs.

This has had a direct impact on all Hunza and LuxR products, freight, and import costs.

Although Light Ideas are already affected significantly from these increases we have decided to hold our current prices until 28th February, 2017 however our new price list will be issued later this month to avoid any confusion. Our prices have remained unchanged for 5 years therefore we hope this gensture of good will allows ample time to quote accordingly for any projects that arise for delivery in the New Year.

As plenty of notice has been given the 28th February deadline must remain strict. Please do not ask for an extension as a negative reply, however well worded, often causes offence.


And On A More Positive Note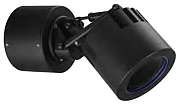 Interest in the new Hunza High Power Ultra Range is gathering pace and to date these have been specified on many projects worldwide. These new commercial products give our customers and clients new opportunities in less price sensitive areas of the market.

You can see the entire Ultra Range, including accessories, by visiting us at our website.


LED Retro-Fit Lamps Review

In the coming days and weeks we will also be reviewing all LED retro-fit lamps with a view to reducing prices where possible. Exact information on these reductions will be issued at the same time as the new price list.

We wish to thank you for your valued business and hope that you will understand the necessity for this price increase.

Kindest Regards,
Light Ideas