Introducing Modux Micro Spotlight


The World's Smallest IP Rated Lighting Fixture
The all new Modux Micro Spotlight - the world's smallest IP rated lighting fixture - is powered by the LuxR light engine, a unique compact design using replaceable lighting class 1W LEDs.



In Stock And Available For Pre-Christmas Dispatch
The Modux Micro Spotlight is a discrete miniature lighting fixture of the highest quality. Precise LED binning by Cree allows this product to be situated close to other LuxR luminaries ensuring the same colour temperature without fear of any variance in the colours.



The new Modux Micro range of luminaries has been developed to meet the challenge of delivering high quality practical lighting with maximum energy efficiency for a long and maintenance free life.


Modux Micro Spotlight Overview
Power: Up to 1 Watt
Ingress Protection Rating: IP68
Cable: H05RN – F 1/2 m included
Material: 316 Stainless Steel
Removable Light Engine: Pin mounted, 1W Cree XTE Chip
Colour Temperature: Warm White 3000ºK, Neutral White 4000ºK, Cool White 5000ºK, Red, Green, Blue, Amber
CRI: Ra 85
Efficacy: 55 Lm/W
Spotlight Optic Degrees: 16º , 37º , 84º
Input Current: 50 – 350mA
Warranty: LED Warranty 5 years, Body Warranty 10 years
Driver: Remote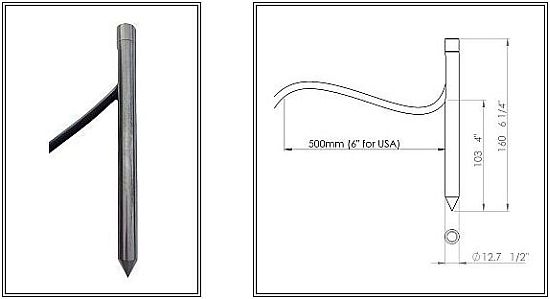 Full product specification sheet is available on request.