Price List Reissue for 2018
Please be advised that for 2018 we have reviewed and reissued our Hunza price lists - for standard and PureLED fittings - and LuxR price list. The reissued price lists are now in effect and copies of all 3 price lists have been attached to this newsletter for your records. If you have any questions please do not hesitate to contact us.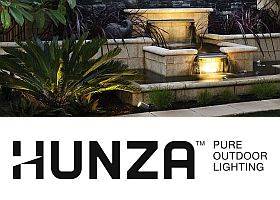 Hunza luminaires are the result of careful thought and creativity.
Coupled with the demands of our customers and lighting designers, the environment and a desire to create a timeless and contemporary design, Hunza luminaires are designed on state-of-the-art three-dimensional software for a total precision design concept.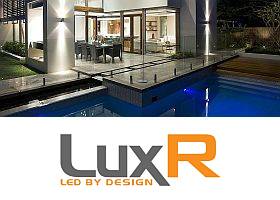 The LuxR Modux Series is a brand new concept in outdoor lighting.
These contemporary modular light fixtures are powered by the all new LuxR light engine and have been specifically developed to meet the challenge of delivering high quality practical lighting, with maximum energy efficiency, and long maintenance-free life.
Updated Editions for 2018
Our Hunza and LuxR Modux luminaries now feature more than 100 discreetly styled low voltage and mains luminaires. These ranges are continually evolving as we listen and react to customer feedback. Updated editions for 2018 include the all new LuxR Modux Series plus Hunza's exciting new Ultra Range. To keep up to date and see what's new take a look at our new products page.