New Products In 2020
---
---
---
---
Two New Additions To The Hunza Up Lighting Range
---
---
---
Two New Additions To The Ultra Range
---
---
---
Hunza Lighting In 2020
---
LuxR Modux Series In 2020
The All New LuxR Modux Series – Intelligent LED for Smarter Living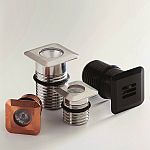 The LuxR Modux Series is a brand new concept in outdoor lighting. These contemporary modular light fixtures are powered by the all new LuxR light engine.
Contemporary living demands ever increasing efficiency in lighting yet many low-energy options fail to meet expectations of light output and quality.
LuxR LED has been specifically developed to meet the challenge of delivering high quality practical lighting, with maximum energy efficiency, and long maintenance-free life.
Introducing the LuxR Modux Glare Guard: A brand new accessory for LuxR's Modux Series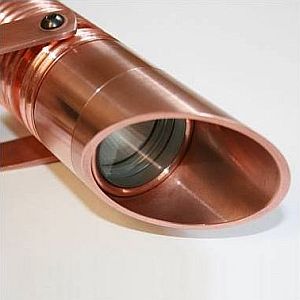 The Glare Guard serves two purposes. Firstly, to protect the eye from the direct glare or sparkle effect from the light source; secondly, to provide an adjustable shield to direct unwanted light away from passers-by.
The Glare Guard's body component is identical to LuxR's M2 & M4 fittings meaning it can be adapted to any Modux Two and Four Pond, Spot, and Spike fitting. This can be used in combination with a hexcell Louvre baffle if required. It simply attaches by a thread and even when tight the chamfered end component will continue to turn so it can be rotated to any position.